I've just finished the .45 cartridge model to go with the Six Shooter I created for my 'Guns of the Old West' Unreal Marketplace pack. I'm including the ammo for the guns as a bonus so people buying the pack have a complete package for in-game animations. Hopefully this will make the pack more desirable as a result. Check out the renders below!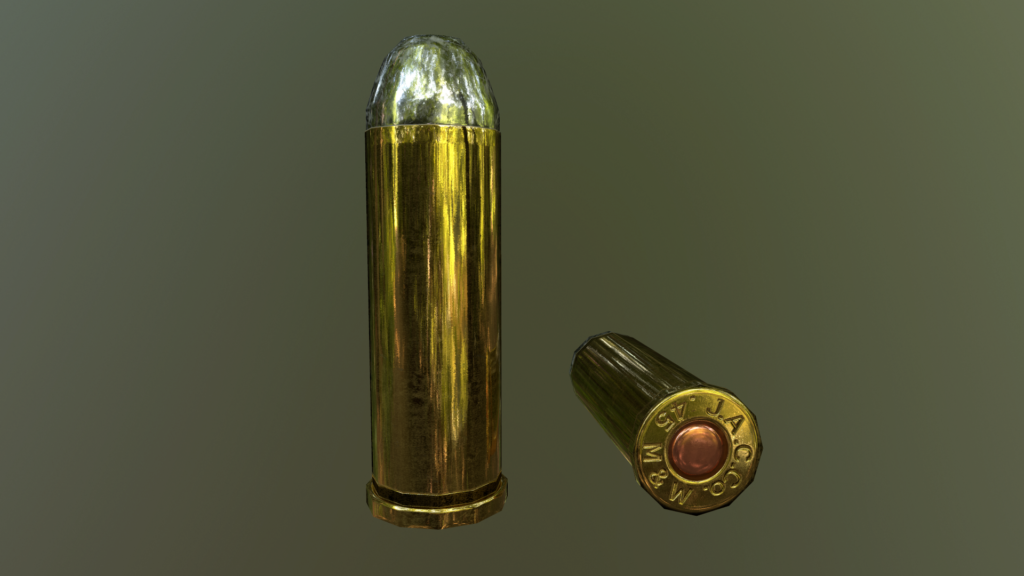 Here's a view of the loaded Six Shooter. This shows what the player may see while aiming down the sights or reloading.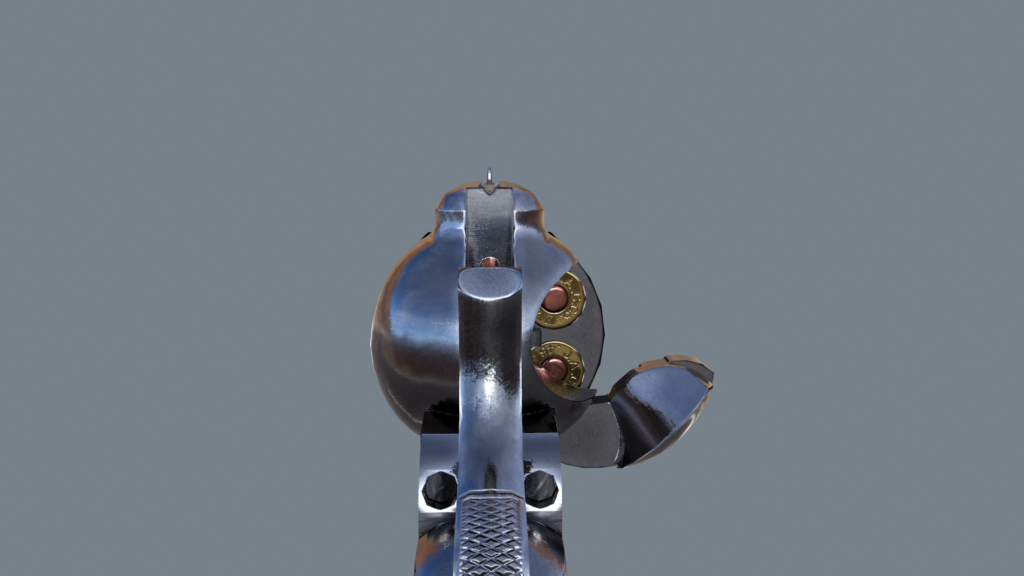 A final wire-frame image showing the low-poly topology of the game mesh.