I've finally finished the Hi-poly model of a LeMat pin firing pistol I've been working on. This alongside the Winchester 73 will be part of my next pack for the Unreal Marketplace. To create any model you have to understand the mechanics of the object and this, at first, was a little confusing with the LeMat. It's a front loading pistol that uses shot rather than cartridges and it's design bridges the gap between the older flintlock mechanism and modern pistols.
I found a great video that really helped get my head around the design here:
With the high poly model completed I'm already busy working on the the low poly version as well as unwrapping the model ready for texturing. Here are some renders of my current work in progress!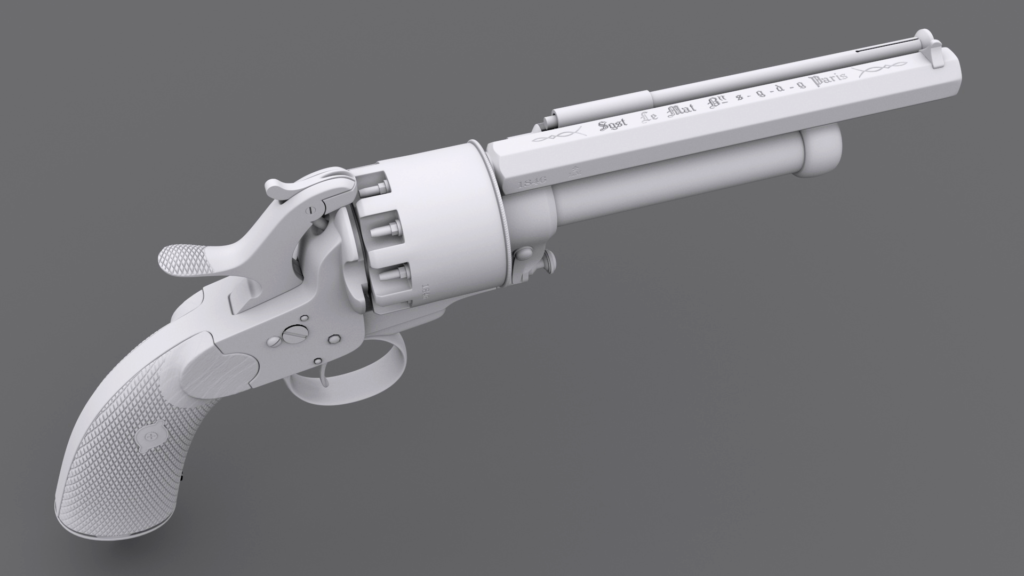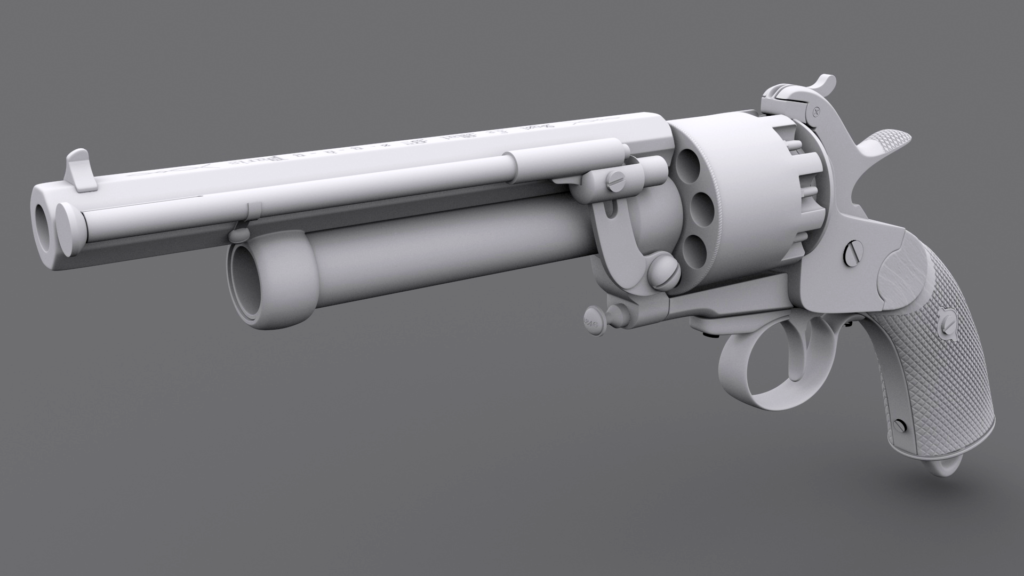 As an aside I've really been enjoying the show Westworld, however one thing did bother me. Ed Harris' character in the show uses a LeMat and in one scene he completely disassembled the gun to reload with cartridges. I was scratching my head thinking it was a big oversight on the part of the creators of the show having spent a while figuring out how the LeMat works myself. Apparently I wasn't the only one, the LeMat can be converted to fire cartridges, and this video clears it up!